xkcd - The Beginning
This game was made under 72 hours as part of the xkcd Game Jam.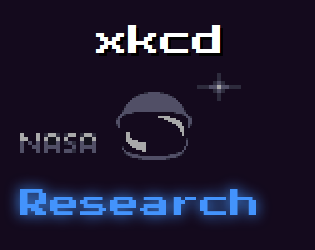 xkcd - The Beginning is a browser based HTML + JS game. The gameplay mechanics are simple, you only need to click or tap.

The game leads you through Randall Munroe's struggle in a life full of procrastinating. As he starts running low on his NASA savings, Randall finally kickstarts his empire and builds the xkcd brand one step at a time.